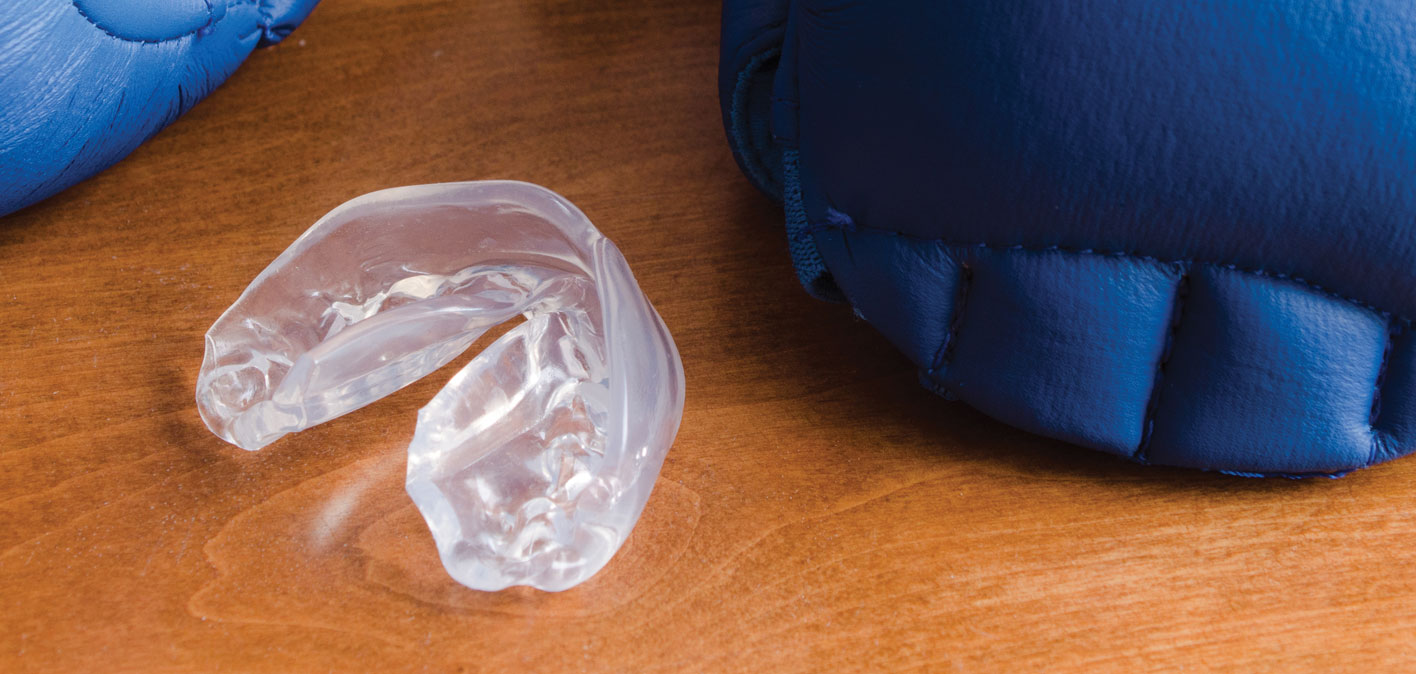 Protect your teeth from grinding and injury with a customized solution. Friendly City Dental provides both sports guards and bite appliances that fit you perfectly.
Should I Wear A Sports Guard?
If you play any kind of contact sport, the answer is yes. During rigourous sporting activity, teeth can easily be knocked out, chipped, or broken off. High-impact sports put you at an even greater risk. At Friendly City Dental we'll fit you with a customized sports guard molded to your exact mouth shape. Don't risk your teeth - protect them.
Do I Need A Bite Appliance?
Do you clench your teeth or grind them at night? Many people do this without realizing it, causing headaches, jaw pain, and damage to the enamel of their teeth. Damaged teeth are susceptible to decay and infection, making night grinding a dangerous habit. We can fit you with a comfortable custom appliance that will keep your teeth protected while you sleep.
Protect your teeth today and avoid painful procedures tomorrow. Call us to learn more about our custom appliances.