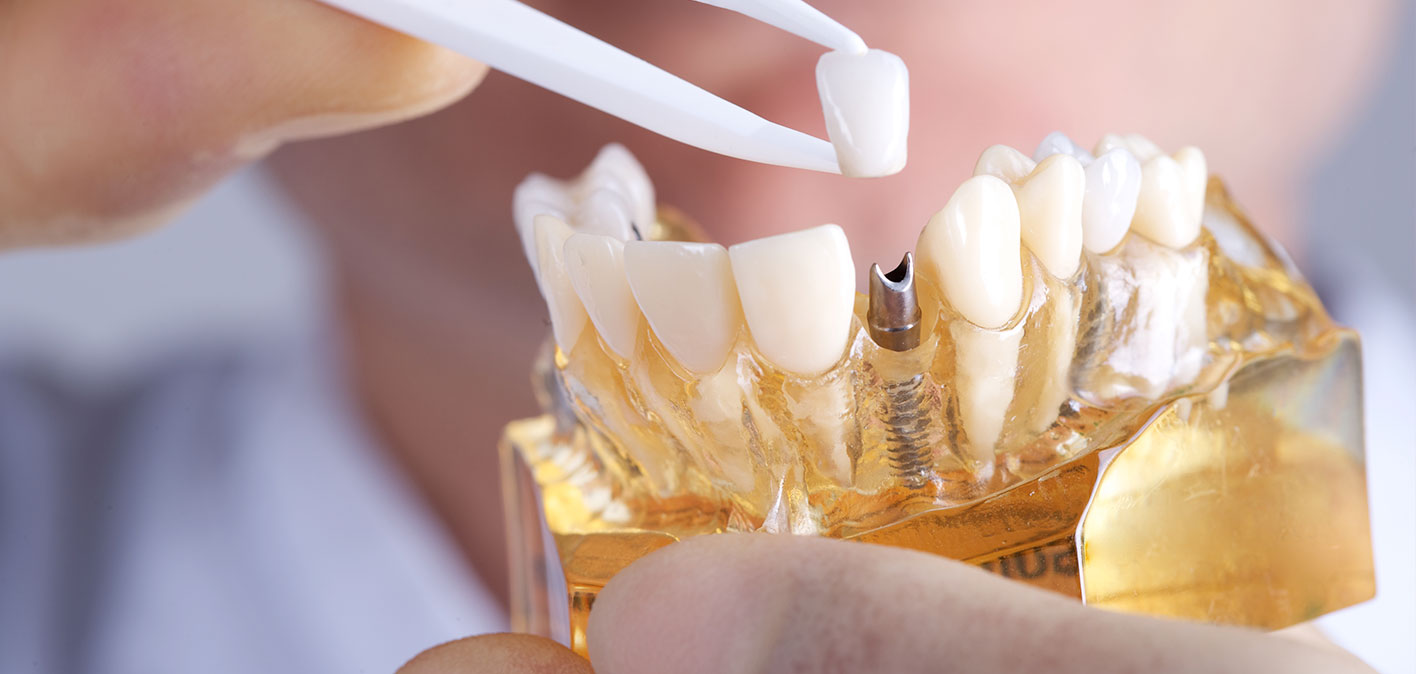 Natural teeth are secured to your jaw by strong roots. With a dental implant, your new artificial tooth is fixed right into the jawbone, making this procedure the most natural and durable tooth replacement. Bone loss is also prevented, as the implant provides structure to the surrounding tissue just as the roots once had.
How Does A Dental Implant Work?
A dental implant consists of two parts; the implant itself and a device called an abutment. The implant is surgically placed and left to heal as it fuses to the jawbone. Once the healing is complete, you'll return to our office and have the abutment attached. This provides a place for the crown or denture to sit.
Once the process is finished you'll have a brand new tooth that looks as natural as the others.
How Do I Care For My Dental Implant?
Just like natural teeth, implants need to be taken care of. Make sure to brush and floss every day to prevent gum disease and further damage to your teeth. Regular checkups will also help ensure your implants are healthy and secure.
Dr. Yun has extensive training in placing dental implants, so don't hesitate to give us a call if you have any questions or would like to book an appointment.
Watch videos about Dental Implants: