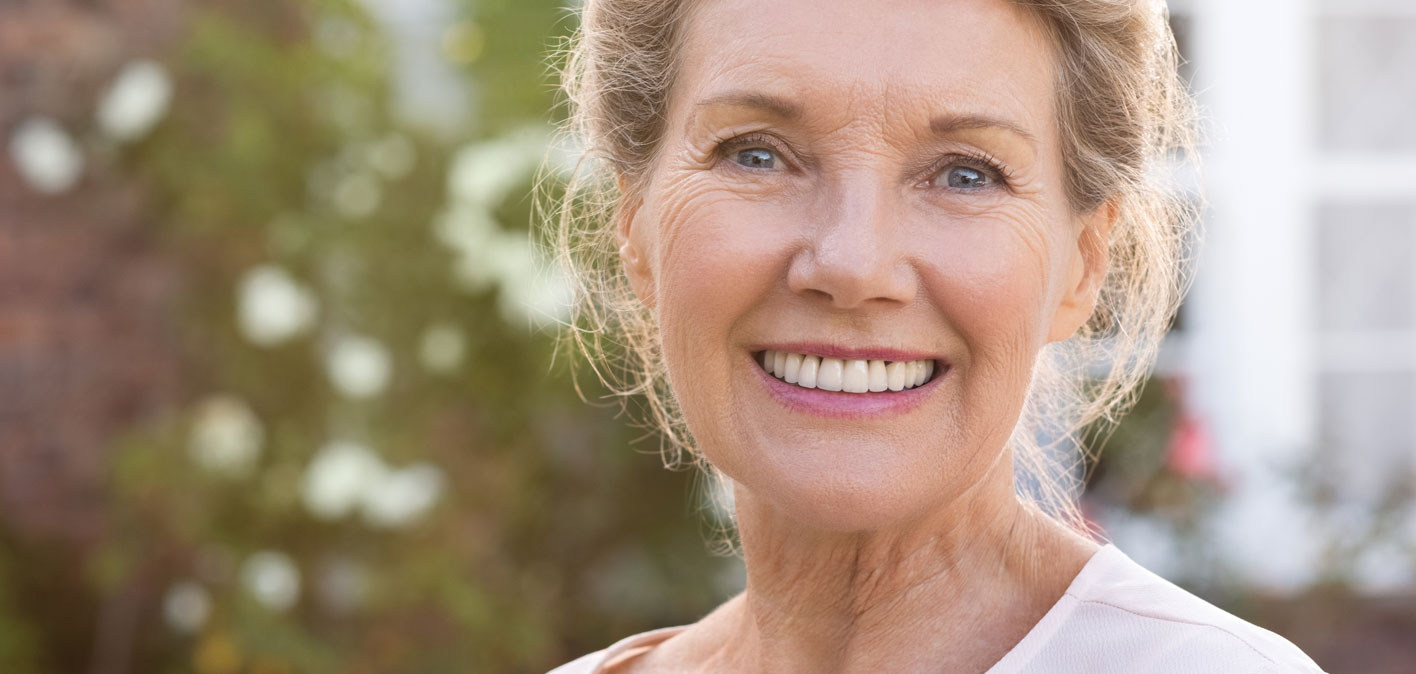 Are you missing one or more teeth? Dentures may be a great solution for you. Whether you have an entire row of missing teeth or only a few, we have denture options to fit your needs.
Dentures are natural-looking artificial replacement teeth built to comfortably fit in your mouth. Mounted properly, they can restore your smile and your biting power. There are two different types of dentures: partial and full. A partial set of dentures is best if you have only one or several missing teeth. For an entire row of missing teeth, a full denture plate will be needed. Dentures can be secured either with denture adhesive or implant mounts.
What are Implant Mounted Dentures?
Also called "overdentures", these types dentures are very secure and won't move around while you eat or talk. Implants are surgically attached to the jawbone, mimicking the roots of natural teeth, and the removable denture plate is fixed on top.
Get your bite back with customized dentures. Call us today to discuss the options available to you!
Watch videos about Dentures: